What is LSSV?
This is nothing more than an abbreviation for Legato Single Server Version which a special NetWorker version which is delivered with the Oracle database software. This is something that Oracle implemented nearly a decade ago.
Installing LSSV
You will see the first hint when you browse through the directory structure of your Oracle CD - this example shows the directory of a downloaded Oracle 9.2i version for Windows.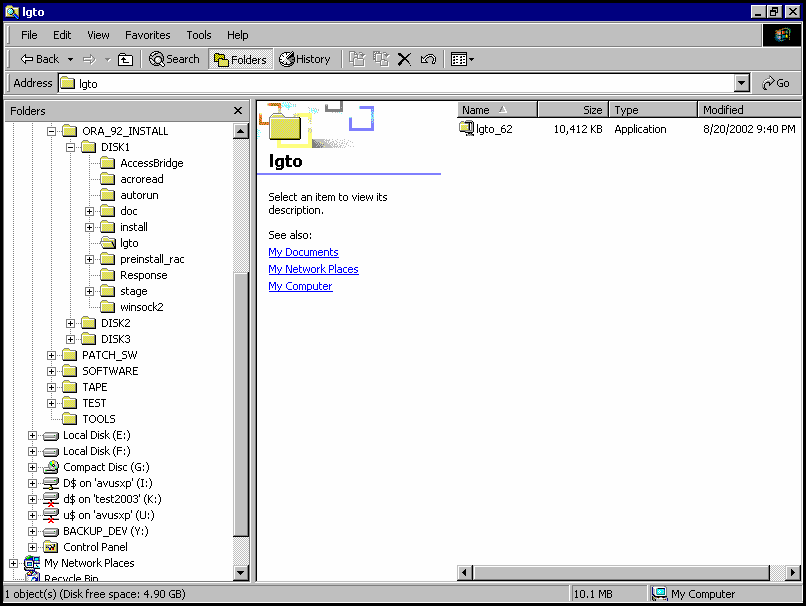 The name of the compressed file already points to the NetWorker 6.2 version.
Before you can install the software, you have to unpack the file to a temporary directory. To install the software, simply run the program setup: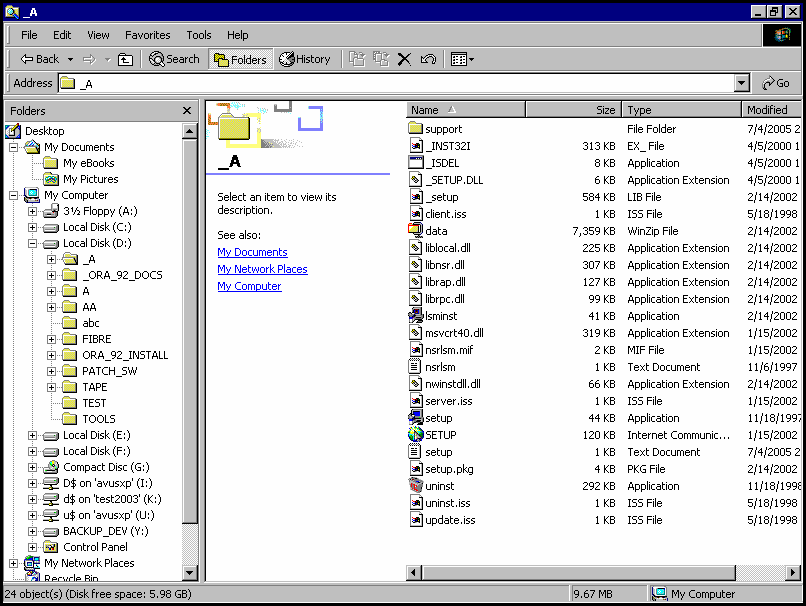 This of course only works if no other NetWorker version is already installed. Otherwise you will receive this message: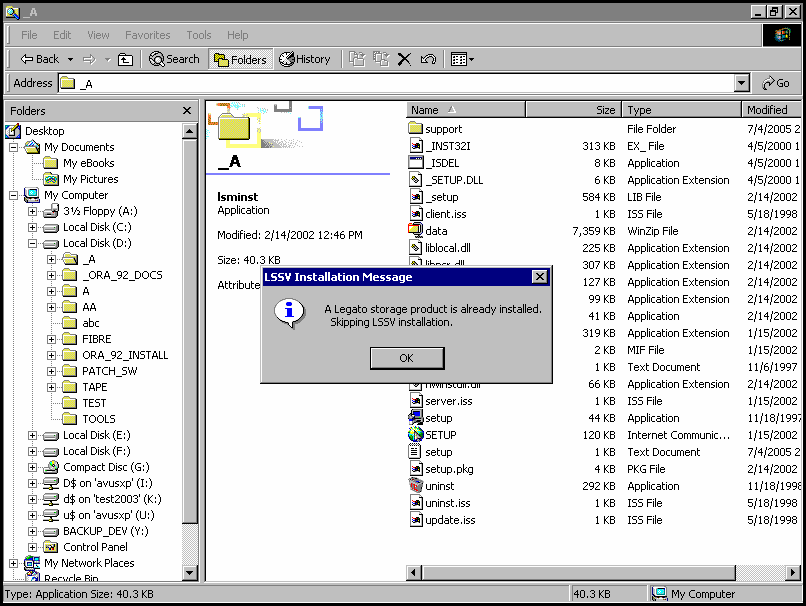 The installation procedure does not differ from a 'normal' NetWorker installation process. However, not all NetWorker programs will be installed - as you can see below, the NetWorker User program icon is missing: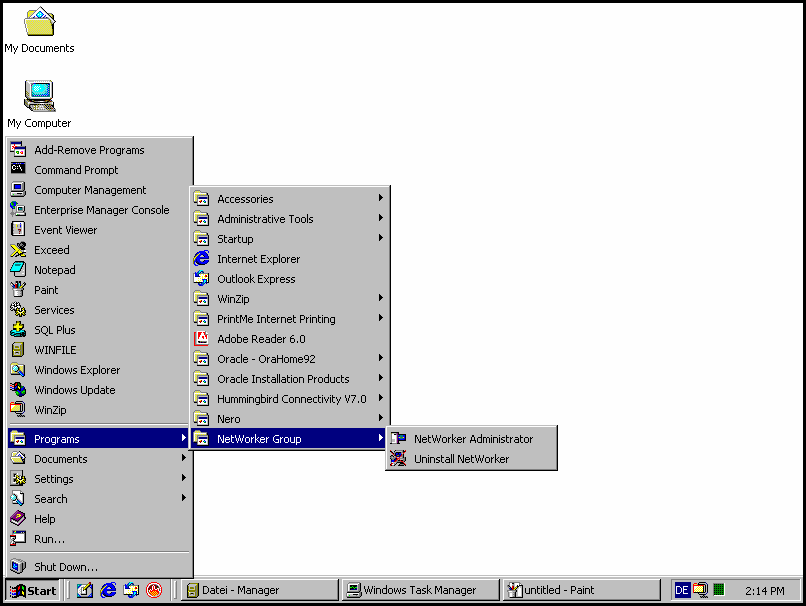 If you start the NetWorker Administrator program, you will realize what LSSV stands for: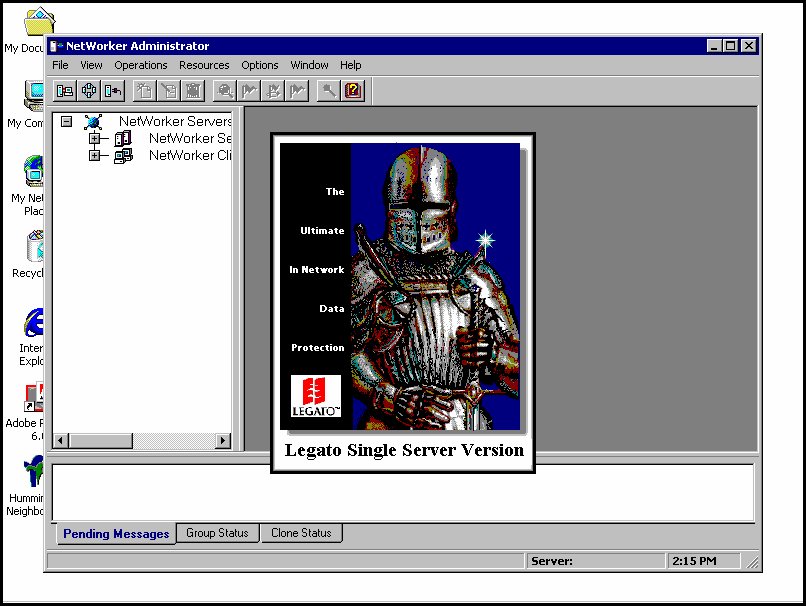 As you can see, this version is a free NetWorker version - the version number points to NetWorker 6.1: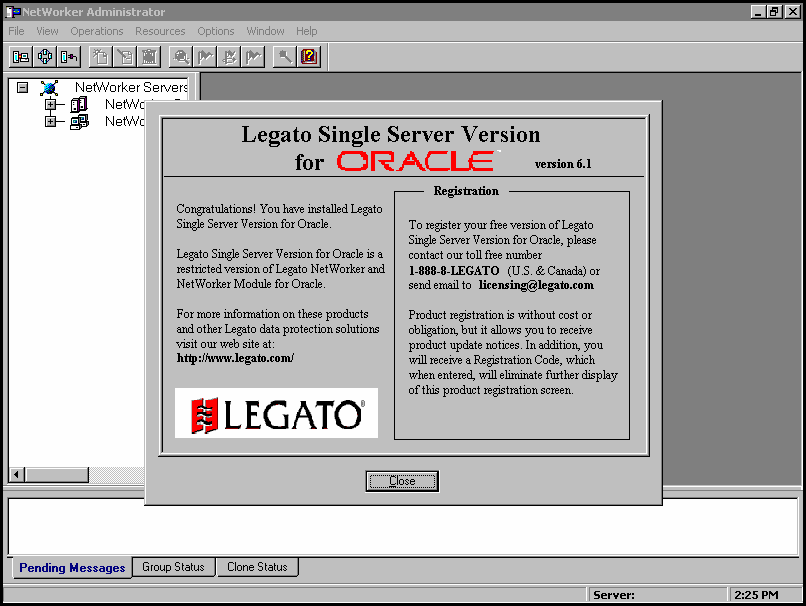 If you open the Registration resource, you can verify that there is an enabler code automatically installed ... and it has even been automatically authorized: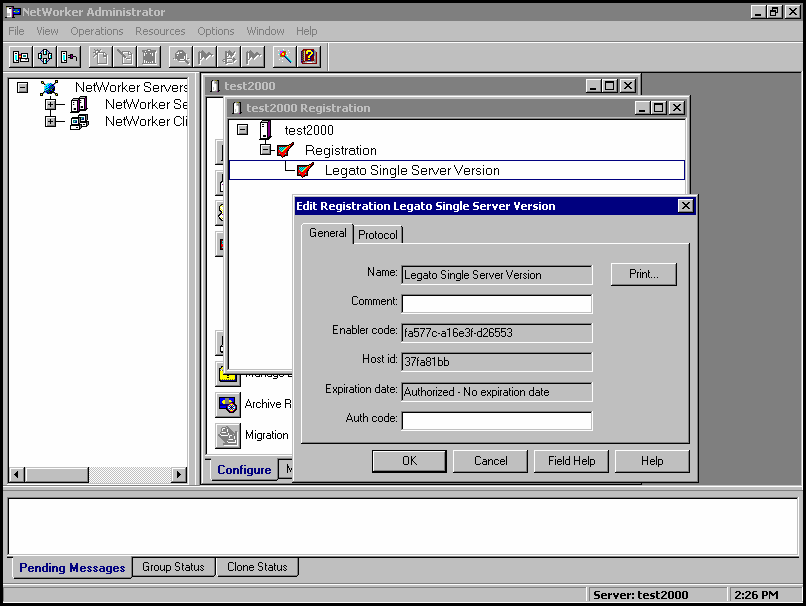 Even the clients' Save set has automatically been preconfigured - by default it will not backup anything else but the NetWorker resource database - such has been implemented in NetWorker 6.2: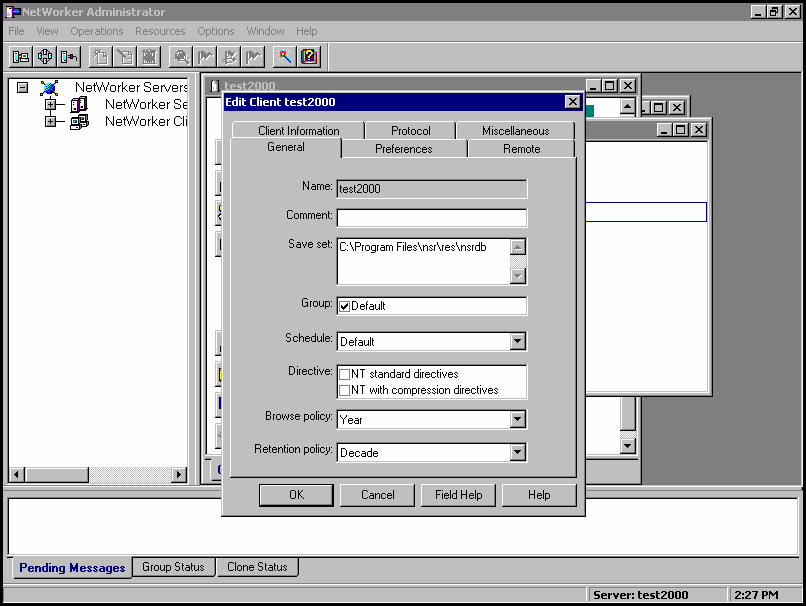 Although the About command does not really point to a specific NetWorker version:
The name of the compressed file already points to the NetWorker 6.2 version.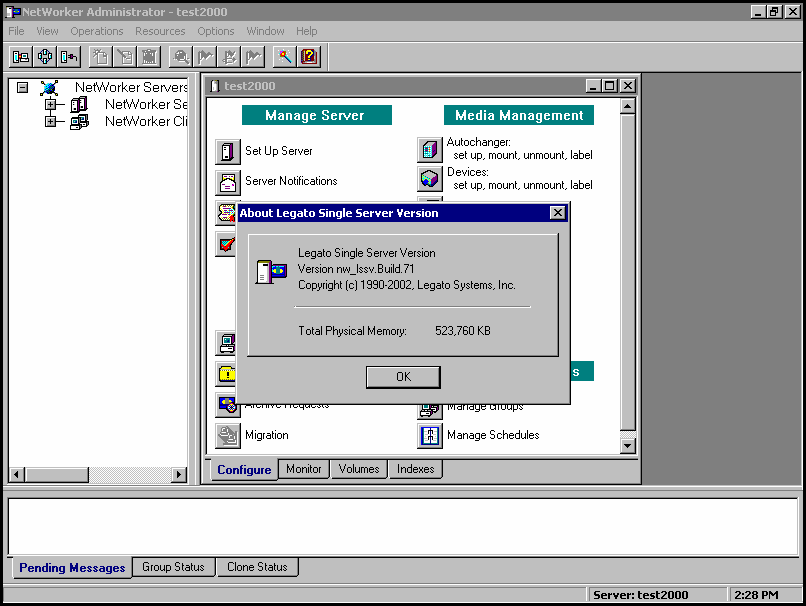 The Server resource also does not show any more details:
Besides the name, this version has just limited capabilities as you can see from this screeenshot: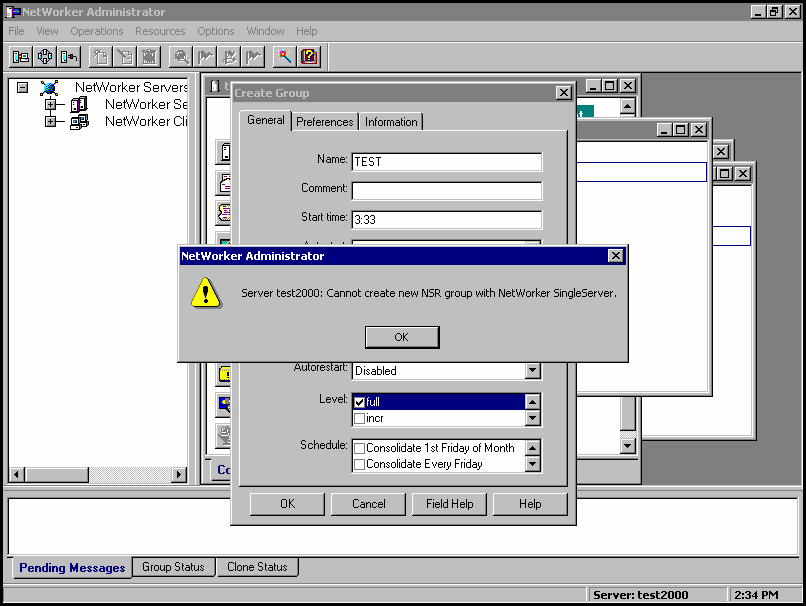 Although the images already speak for themselves, you need to go to this URL to receive a clear written statement:
http://www.oracle.com/technology/deploy/availability/htdocs/faq.html#A251
Q? How does Legato LSM differ from Legato NetWorker ?

The MML bundled with Oracle8 is not the full version. The bundled version includes support for backups to a maximum of four directly connected tape devices. It does not support backups across a network or autochangers and is limited to a maximum of four streams to the four devices.
LSSV License details
And these are the license details for the enabler code:
C:\Program Files\nsr\bin> nsrcap -nvv -c fa577c-a16e3f-d26553
Read an enabler:
name: Legato Single Server Version (manufactoring code unknown)
enabler code: fa577c-a16e3f-d26553 (2610#000021156)
license type: l28
demo days: 45 days
nsrcap: License enabler code is valid.

C:\Program Files\nsr\bin> nsrlic -v
connecting to test2000 ...
nsrlic: License Summary:
nsrlic: Available: sv=1, ws=0, clu=0, clu_nt=0, clu_unix=0, clu_linux=0
nsrlic: Borrowed: sv_borrowed=0, clu_borrowed_nt=0, clu_borrowed_unix=0, //
clu_borrowed_linux=0
nsrlic: Remaining: sv=1, ws=0, clu=0, clu_nt=0, clu_unix=0, clu_linux=0
nsrlic: server test2000 does NOT have Self-Identifying capability.
SERVER (UNIVERSAL) CLIENT LICENSES
Available: 1
Used: 0
Borrowed from Server: 0
Remaining: 1
Connected Clients: ;
WORKSTATION CLIENT LICENSES
Available: 0
Used: 0
Remaining: 0
Connected Clients: ;
CLUSTER CLIENT LICENSES
Available: 0
Used: 0
Borrowed from Cluster for NT: 0
Borrowed from Cluster for UNIX: 0
Borrowed from Cluster for LINUX: 0
Remaining: 0
Connected Clients: ;
.....
.....
NT CLUSTER CLIENT LICENSES
Available: 0
Used: 0
Remaining: 0
Connected Clients: ;
UNIX CLUSTER CLIENT LICENSES
Available: 0
Used: 0
Remaining: 0
Connected Clients: ;
LINUX CLUSTER CLIENT LICENSES
Available: 0
Used: 0
Remaining: 0
Connected Clients: ;
IBM DYNIX/ptx: 0
AIX: 0
Darwin (Mac OS/X): 0
Digital UNIX: 0
HP UX: 0
HP MPE: 0
Linux: 0
NetWare: 0
Network Appliance: 0
CLIENT PAKS: none;
CLIENT TYPES ALLOWED: Windows 3.1x client,
Windows 95 client,
Windows NT Server client,
Windows NT Workstation client;

C:\Program Files\nsr\bin>