NetWorker NSR Log Viewer
NetWorker recently released an updated version of the configuration checker for the NMM module.  This checks for configuration and environmental problems when utilising the NMM module to backup MS Exchange 2010, MSSQL or Sharepoint.
Within the NetWorker Config Checker 1.1 there is an additional application called NSR Log Viewer.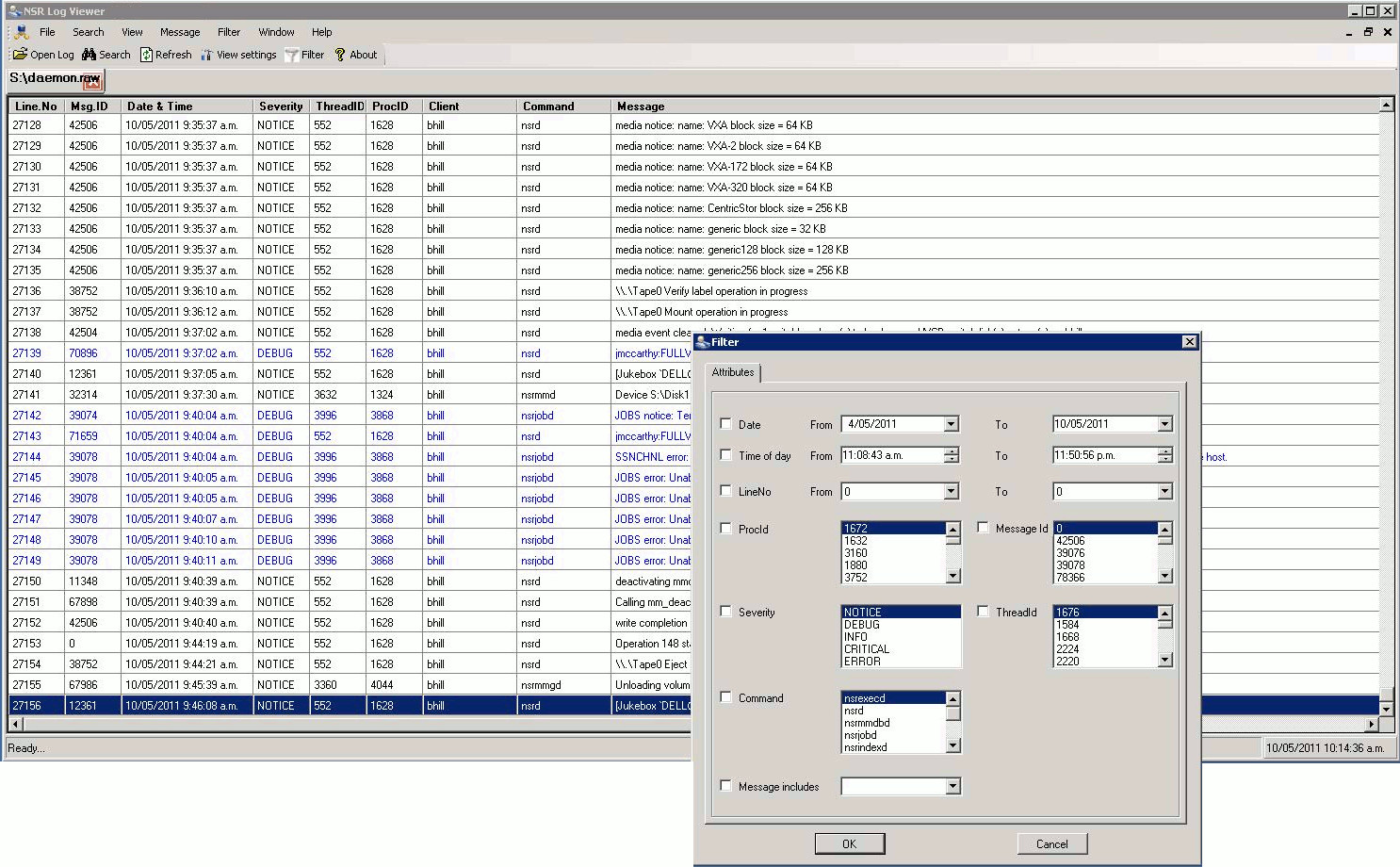 This application is helpful when reviewing NetWorker's log files. Multiple files can be opened with tiled viewing options. You can also filter items to assist with diagnosing problems.
This application is available on the Legato FTP server.