EMC Backup Advisor Rebranded
EMC have released a new data collection product to combine previous versions of WysDM and EMC Backup Advisor into one product called EMC Data Protection Advisor (DPA). This can be upgraded from WysDM 4.1 or EMC Backup Advisor 3.1.
EMC Data Protection Advisor will include new features and changes to EMC Backup Advisor.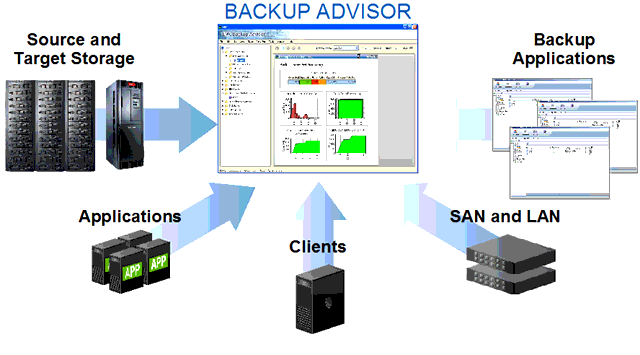 To list some of the new features and changes:
There will be support of virtualized environments, Celerra, EDL 3D tape libraries, Data Domain, EMC HomeBase, CentricStor, ACSLS 7.2, Windows 64-bit, Solaris 10 on x86, HP-UX 11.31, AIX 6.1, Orcale 11g and Microsoft Hyper-V.
Improved support for tape libraries.
Enhancements are made to NetWorker, Avamar, TSM, NetBackup, Puredisk, Backup Exec, System Monitoring, Fibre Switch Monitoring, Database monitoring and Network Appliance.
The GUI interface does not change with the exception of the name change. All existing reporting will remain as all data will be kept.